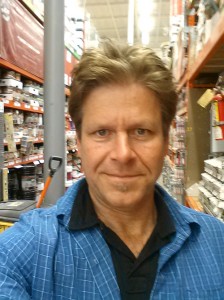 Gavin Wolfe has lived in Silicon Valley since the valley was covered by orchards. He grew up in Los Altos, and now resides in Sunnyvale. He started in the construction and improvement trades at age 18 and opened his own business, Wolfe Construction, in 1993.
Gavin is known as a responsible contractor with an eye for detail and excellent people skills. He believes in listening closely to the needs of his clients, and he communicates clearly about all aspects of a project. He gives prompt service at a fair price.
Gavin's General Contractor's license number is #688449. Check Wolfe Construction out at the California Contractor's State Licensing Board: http://www.cslb.ca.gov. You will find no complaints filed against Gavin, which attests to the quality of his service.
Gavin is bonded and carries a $2,000,000 liability policy, along with worker's compensation. The City of Sunnyvale has included Gavin on their list of qualified home improvement contractors, and he is a proud member of the Better Business Bureau. Ask about the file of thank you letters and testimonials from his well-pleased customers. He will be glad to share them with you.